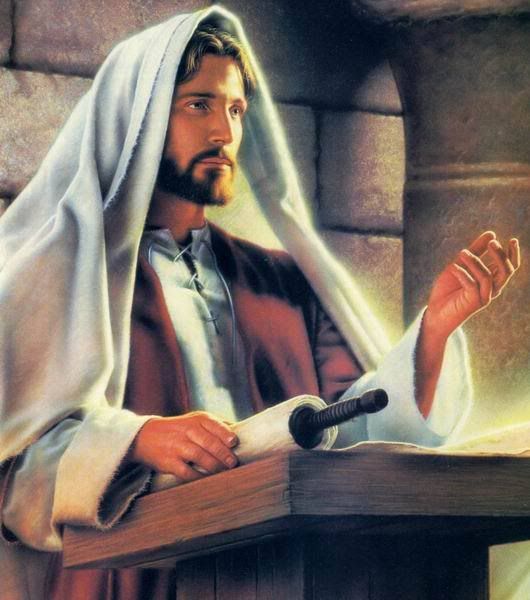 newsroom.lds.org released a statement entitled Approaching Mormon Doctrine on 4 May 2007 clarifying what constitutes official LDS doctrine.

The prophet, Joseph Smith, encouraged the LDS people to be a record keeping people. Accordingly, nearly every talk, discourse, and letter from nearly every leader in the LDS church since its inception is recorded and available in the church archives. Surprisingly, despite the hundreds of thousands of talks, speeches, discourses, and letters; I don't think any other religious organization could boast a more uniform doctrine than the Latter-day Saints. LDS Doctrines on faith, repentance, baptism, atonement of Jesus Christ, restoration, priesthood, revelation, prophets, temples have virtually remained unchanged to this day. Accordingly, discourses, talks, and books from early church leaders are routinely quoted in modern LDS meetings and literature.

However, you can imagine that out of all the hundreds-of-thousands and even millions of source materials available in the Church archives, it is easy for adversaries of the LDS church to dig up a few obscure statements on a few obscure religious topic to criticize, misrepresent, and attack the LDS Church. Consequently, the LDS Church released the following statement to clarify what constitutes official LDS Doctrine and what does not.

1. Not every statement made by a Church leader, past or present, necessarily constitutes doctrine. A single statement made by a single leader on a single occasion often represents a personal, though well-considered, opinion, but is not meant to be officially binding for the whole Church.

2. With divine inspiration, the First Presidency (the prophet and his two counselors) and the Quorum of the Twelve Apostles (the second-highest governing body of the Church) counsel together to establish doctrine that is consistently proclaimed in official Church publications. This doctrine resides in the four "standard works" of scripture (the Holy Bible, the Book of Mormon, the Doctrine and Covenants and the Pearl of Great Price), official declarations and proclamations, and the Articles of Faith.

3. Some doctrines are more important than others and might be considered core doctrines. For example, the precise location of the Garden of Eden is far less important than doctrine about Jesus Christ and His atoning sacrifice.

4. The Church does not preclude future additions or changes to its teachings or practices. This living, dynamic aspect of the Church provides flexibility in meeting those challenges. According to the Articles of Faith, "We believe all that God has revealed, all that He does now reveal, and we believe that He will yet reveal many great and important things pertaining to the Kingdom of God."

5. Individual members are encouraged to independently strive to receive their own spiritual confirmation of the truthfulness of Church doctrine. Moreover, the Church exhorts all people to approach the gospel not only intellectually but with the intellect and the spirit, a process in which reason and faith work together.