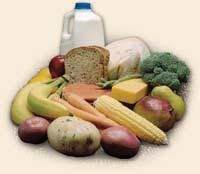 A new clinical study published online in the American Journal of Obstetrics and Gynecology, found that consuming 200 mg of caffeine, equal to two cups of coffee per day, doubles a woman's risk of miscarriage during pregnancy. According to the study, women who consumed two or more cups of regular coffee or five 12-ounce cans of caffeinated soda had twice the miscarriage risk as women who consumed no caffeine. Women who consumed less than 200 mg of caffeine daily had more than 40 percent increased risk of miscarriage.

According to Dr. De-Kun Li of the Kaiser Permanente Division of Research, the increased risk of miscarriage appeared to be due to the caffeine itself, rather than other possible chemicals in coffee because caffeine intake from non-coffee sources such as caffeinated soda, tea and hot chocolate showed a similar increased risk of miscarriage. Li said in a press statement, "The main message for pregnant women from these findings is that they probably should consider stopping caffeine consumption during pregnancy because this research provides clearer and stronger evidence that high doses of caffeine intake during pregnancy can increase the risk of miscarriage."
This is yet another example of how science finally comes around to supporting revelation. Thanks to Joseph Smith and the revelation on health, known as the
Word of Wisdom
, given by from Jesus Christ in the Doctrine and Covenants; Latter-day Saints have avoided the negative health effects from alcohol, tobacco, and simulant caffeine (tea and coffee) consumption and abuse. Those who do not accept Joseph Smith as a prophet and witness of Jesus Christ, have rejected and subtracted the application of God's word in their life and have needlessly subjected themselves to the plagues of alcoholism, tobacco abuse, and stimulant addiction (
Rev. 22: 18
).