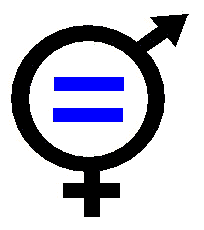 Men and women are consider to be of equal status in the LDS church. The reason mormon women do not preside in LDS congregations is a matter of role and not status. [women weekly preach sermons, give prayers, teach sunday school, and hold presidency positions over local, stake and church-wide general primary, young women, relief society organizations]. Being the same is not being equal.

Because childbirth and child-rearing tends to be spiritually sanctifying endevers for women, the priestood assigns men spiritual duties that they would not normally take on themselves. So, by priesthood assignment, the father is supposed to "lead out" in getting the family together to read scriptures, have family prayer, and family home evening. They are also supposed to call family councils and conduct family priesthood interviews and give father's blessings. These are all spiritually-minded tasks that help fathers be more spiritually minded to off-set their primarily temporal role as breadwinner outside the home.


How does this presiding business affect decision-making? Not much. When my wife and I make a decision, we make it together. I would never just tell my wife, "I am the deciderer." The patriarch is the presiderer, not the deciderer. Therefore, we pray about decisions together and do not act until we both feel like we know that the Lord is accepting of our joint decision. Church council should operate the same way.

Then when things get tough, we dont look at each other and say , "good going, this is all your fault, I never thought this was a good idea in the first place." Instead, we say, "hey, we both felt good about this, that the Lord was okay with it. So, lets be patient and faithful and things will work out in the end."

In conclusion, God has given that men preside because of our lack of spiritual fitness. We need the exercize. Church leadership is not a status symbol. The Bible teaches us that leaders in the church should be the servants of all. God gave his church leaders like Peter keys to suggest that his status was more like a janitor than a king. And many Apostles reminded the Saints that they were the least in heaven. There is nothing about a calling itself that will get you into heaven any sooner or in front of anyone else. Callings do not save. But the spiritually-minded service that men have the opportunity to perform can help draw us closer to Christ who is the only and true Savior.