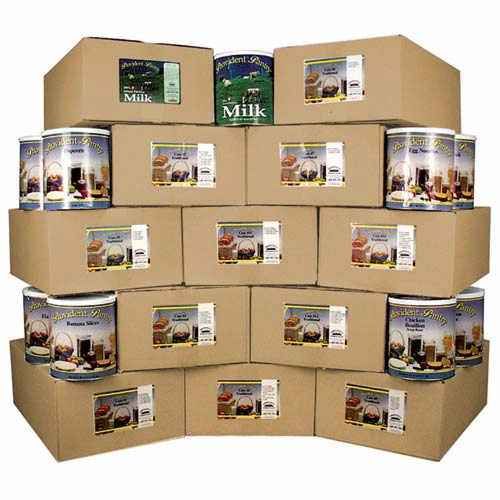 I usally get 1 or 3 responses when people find out that I have a simple food storage in my closet. #1 I'm crazy or a fanatic #2 If something happens that bad then its the Lord's will. #3 If I believe in God, then I should believe in the Rapture and storing food is not showing faith in God's promises.

#1 is an ad hominem logical falacy, and incidently it was the major argument against Noah. Don't worry, I don't feel like Noah. But we shouldnt miss the parallel between Noah's day and our day. We should be both temporally and spiritually prepared for anything.

#2 The Bible says, "Why call ye me Lord Lord, and do not what I say" That is, God has given us a brain and 2 hands. He expects us to do our part. As the addage goes "Act like everthing depends on us, and pray like everything depends on God." This principle also applies to grace and works.

When Joseph was sold into Egypt he was able to convince the Pharoah to store wheat during the years of plenty in preparation for the years of famine. Though this preparation, Joseph was able to save his family from starvation during the famine. I think there is an important lesson here. The themes in the Bible are important because they repeat themselves over and over again in both a temporal (physical/literal) way as well as in a spiritual (personal) way. In this way, all Bible stories have both literal and figurative meaning and literal and spiritual fulfillment.

#3 Rapture. I was surprised the first time I heard this response. The Bible talks about an event where the good people are lifted up to meet Christ in the air at his second coming. However, this event is clearly placed at the end of a period of trouble called "the tribulation" and not before it (other evangelicals agree). So, I do not believe that preparing for emergencies that have happened, and will happen again, is somehow not showing faith in God's promises. Especially because Latter-day Saints know we have been commanded to keep a year supply by a prophet of God.